Audrey Bernstein Vocal Studios Holiday Recording 
and ASPCA Campaign 2017 
The holidays are all about giving. That's why, this season, I am trying to help in making a difference for animals. 
Join me in raising funds to brighten up the holidays for homeless pets and animals in need. 
The students of Audrey Bernstein Vocal Studios and I have recorded our very first song together! I am so proud of my students! For many of them, 
(ages 7 through 50), it was their first time recording- and it was quite a first for me as well... "conducting":) 
I want to thank the generous & talented musicians and recording engineers, who all kindly donated their time to this special project- Thank you!! 
ASPCA Fundraising Goal $1000.00 
ASPCA Link: 
https://secure.aspca.org/team/audrey-s-holiday-campaign-2107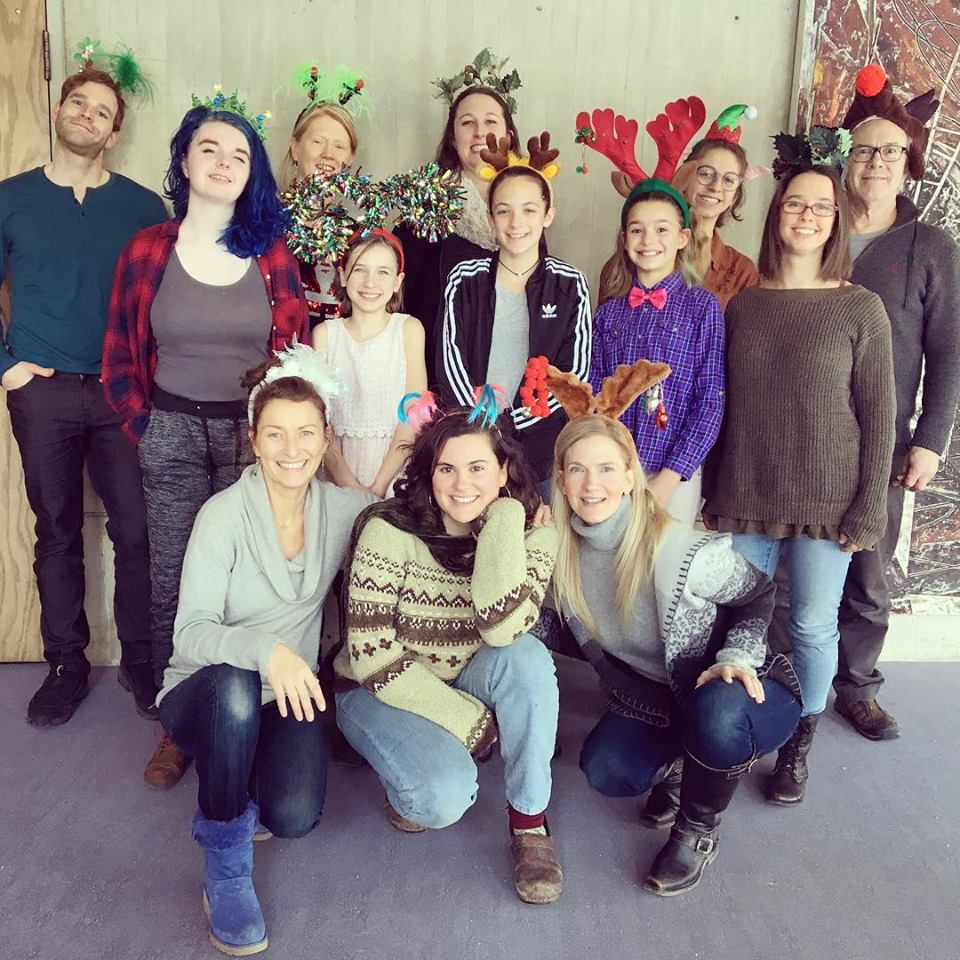 This has been an especially hard year on animals with the recent hurricanes and the devastating fires that are still burning in California. If you know me at all, you know that I will always stop to help an animal. I am starting a new holiday tradition this year by raising funds to help animalcules in need. 
I hope you will enjoy and share this the rendition of a holiday favorite- Rudolph the Red-Nosed Reindeer, that we share with you in the spirit of Christmas and all of the wonderful holidays around the world this special time of year- 
Your donation will help the ASPCA provide life-saving programs and services to millions of animals nationwide. The ASPCA is very important to me and I appreciate your help as we fight to give abused and homeless animals a second chance at life. In lieu of payment to listen or download this special holiday song, please support me by making a donation and help me make a positive impact in the lives of animals! 
Thank you! 
Audrey Bernstein 
Audrey Bernstein Vocal Studios . audreybernsteinjazz.com . audrey@audreybernsteinjazz.com 
Rudolph the Red-Nosed Reindeer Lyrics by Robert L. May, 1947, Music by Johnny Marks 
Performed by Audrey Bernstein Vocal Studios 2017 
Chorus Vocals: Cathy Plas, Ella Byers, Emma Racine, Hailey Moll, Hannah Hausman, Leah VanVoorhis, 
Lisa Walton, Lynn Nobel, Patience Getty, Sara Whitehair, Seth Cronin, Tahlia Zurit-Moore 
Audrey Bernstein – Vocals, Joe Capps – Guitar & Bells, Joey Sommerville – Piano, John Rivers – Bass, Geza Carr – Drums, Ray Vega – Trumpet 
Recorded by Joe Capps at UVM Recording Studio, Mastered by Mauricio Gargel 
Produced by Audrey Bernstein and Joe Capps 
ASPCA https://secure.aspca.org/team/audrey-s-holiday-campaign-2107 
YouTube: https://youtu.be/zkmJbIUCJ1c 
Sound Cloud: https://soundcloud.com/audreybernsteinjazz/rudolph-the-red-nosed-reindeer-audrey-bernstein-vocal-studios-2017