Audrey Bernstein is the go-to entertainer for Special Events, Galas, Weddings, and more... 
From intimate soirees to large events, Audrey and her outstanding musicians entertain your guests
with passion and elegance.
"Audrey Bernstein is a natural entertainer-- able to captivate and inspire her audiences by being a conduit for poetry and mischief in the same breath. Her voice is warm and smooth and her whole being is compelling. I don't know how she does it, but she always elevates the night and creates a room that is flirty, intriguing and more exciting than it was before she got there."
- Tatiana von Furstenberg, New York City, May 2012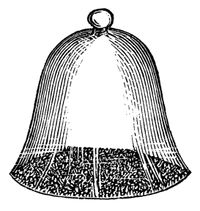 For information on booking entertainment for your
special wedding please contact us
here
Hear us live on VPR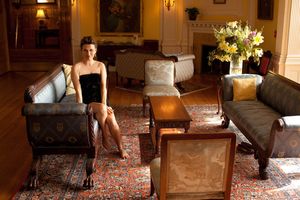 Testimonials
"She's [Audrey Bernstein] a world-class artist..."
Lance Olson,
Executive Director at Spruce Peak Performing Arts Center
,
2017
"Audrey Bernstein and her Jazz band are my go to for sophisticated, classic entertainment for the events we produce. It is always a pleasure to work with them pre-event to develop and customize the music program for our clients. Her genuine character, talent, and fellow musicians are gems in the Vermont music scene. Our clients and their guests always rave about the music and are happy to provide wonderful references for Audrey." 
Carrie MacMillan, Storied Events, Wedding Planner, 2016

Audrey, You guys sounded Great! We got so many comments after the wedding about how much everyone loved you.
Thank you again! Amy & Matt T., 2015

Audrey, "Thank you!! You were so amazing and we felt so lucky to have you perform at our wedding! One of our highlights from the evening was our first dance and hearing you sing our song. Thank you again for singing that for us. Everybody loved you guys and you were a huge hit!" 
All the best, Kathryn and Chris, 2014

"Audrey played during our baby shower/5th wedding Anniversary celebration accompanied by Joe Capps on guitar.  It was amazing! Everyone loved the music! It set the scene and ambiance of what was a very personal and memorable event.  The duo was a unique, special and sparkling complement to our party! Everyone loved Audrey's soulful, sensual and distinctive voice, and the guitarist was the perfect accompaniment! The even started outside and due to rain moved inside, Audrey made the suggestion to move the party and adjustment the transformation was effortlessly pulled off." 
Adriana Teresa & Graham, Baby Shower/5th Wedding Anniversary, Top Notch, 2013

"Audrey and her Stellar Ensemble played during our wedding cocktail hour and blew us and our guests away! Not only does Audrey have a gorgeous silky voice and magnetic presence, but most of all she sings with her whole heart. Her music is soulful, and that's what makes her a truly unforgettable singer."
Molly T., Wedding at Boyden Farm, 2012

Audrey! I can't thank you enough for bringing your magic to my mother's 70th birthday celebration. That voice of yours! It's all anyone could talk about. You and the band set the perfect tone for a beautiful evening. You guys have such an easy, soulful sound. I just wish we got to hear it live more often! West Coast tour?
All the best, Xander C., 2015

"In a world crowded with ultra high octane, technique-heavy vocalists, Audrey Bernstein's deft meshing of "soul and science"- Quincy Jones's definition of jazz-is as refreshing as an autumn breeze. She explores the melodic and thematic textures of originals and American Popular Song classics with great care and sublime invention. I imagine notes and/or phrases vying for her attention. And who could blame them?"
Reuben Jackson, VPR Friday Night Jazz, 2014

"Audrey's joyful and silky voice is amazing on these trusted [JAZZ] standards and originals that sound like they already are standards."
James Valentine, Maroon 5, 2014
JAZZ SONGS SAMPLE LIST

A Fine Romance
A Foggy Day
A Sunday Kind Of Love
Ain't Misbehaving
All of Me
All The Way
Alright, Okay, You Win
Angel Eyes
Autumn Leaves
Bewitched
Black Coffee
Blue Skies
But Beautiful
Can't Help Lovin' That Man Of Mine
Center Piece
Charade
Cheek To Cheek
Come Rain or Some Shine
Comes Love
Coming Home
Corcovado
Crazy
Cry Me A River
Deed I Do
Desafinado
Detour Ahead
Do Nothin' Till You Hear From Me
East Of The Sun
Every Time We Say Goodbye
Everything Happens To Me
Fever
Fly Me To The Moon
Gee Baby Ain't I Good to You
Georgia
How Insensitive
How Long Has This Been Going On?
I Can't Give You Anything But Love
I Fall In Love Too Easily
I Get A Kick Out Of You
I Get Along Without You Very Well
I Thought About You
I Won't Dance
I'm beginning To See The Light
I'm Through With Love
It's All About The Bass
I've Got The World On A String
I've Got You Under My Skin
I've Never Been In Love Before
If I Were A Bell
Imagination
In The Still Of The Night
It Amazes Me
It don't mean a thing
It's All Right With Me
It's Always You
It's Just The Nearness of You
Just a Lucky So and So
Let There Be Love
Let's Get Lost
Like Someone In Love
Lover Man
Makin' Whoopee
Meditation
Moonlight In Vermont
More Than You Know
My Buddy
My Funny Valentine
My Heart Belongs To Daddy
My Kind Of Town
Nice Work If You Can Get It
Night And Day
Once I Loved
One For My Baby
One Note Samba
Round Midnight
Skylark
Since I Fell For You
Someone To Watch Over Me
Something's Gotta Give
Sophisticated Lady
Summer Samba
Sway
Take the A Train
Teach Me Tonight
Tenderly
That Old Feeling
That's All
The Best Is Yet To Come
The Girl from Ipanema
The Lady Is A Tramp
The Last Dance
The Look Of Love
The Nearness of you
The Shadow Of Your Smile
The Waters Of March
There Is No Greater Love
There Will Never Be Another You
They Can't Take That Away From Me
Time After Time
Too Close for Comfort
When I Fall In Love
You Go To My Head
You Made Me Love You
You'd Be So Nice To Come Home To


Additional songs for Holiday Weddings & Events-

We are happy to take requests for songs and will do our utmost to perform them at your event.