The Story of a little bunny named Blue and a jazz singer named Audrey who saved each other.

In 2008 I was given a little black bunny who had been attacked by a dog and basically broken his back.  I was just recovering from a second back surgery and could barely walk. Together, the two of us saved each other. 

We were sent to a chiropractor in Sana Monica for Blue. 

While I was lying on the floor of the doctors office, I watched the chiropractor work a miracle on my little bunny, so I asked him to look at my back. After talking about it, and from what I saw of him working with Blue, I felt hope for the first time in two years.  He said he would treat us both, I laughed and said, "We're gonna be on Oprah!"

Blue traveled with me from Los Angeles CA, to Vermont seven years ago, I named my first album for him- Audrey Bernstein Loves Blue in 2012.  He was on stage with me for the album release show at Spruce Peak Performing Arts Center, I wrote songs for him, named my "record label" Little Bunny Records - He even came with me to our shows at The Burlington Jazz Festival with me in June where everyone got to meet him and fall madly in love with him.  He has been such a big wonderful part of my life for the past ten years...  He lived a wonderful life, and made a lot of people very happy,(especially me!). 

My little bunny Blue passed away this summer, on June 13th. He was 10 years old, which is about 95 in human years

From the day Blue passed away- "As sad as it was we had a lovely morning with the little sweet bunny. I woke up early and got Blue to come slept in bed with me for a few hours, he had lots of his favorite treats all morning -blueberries, mint, bananas, cookies, basil... All his bunny mommies came by to give him a kiss good-bye. We went by his old vet office at Essex vets were they all came out to say good-bye to Blue, then we spent a half an hour in the grass in the only bit of sun in the past four days at a sweet little farm in Willison. I was dreading what was coming, but he went to sleep very quickly as we laid down with him, and kissed him good-bye, and then he was gone. We buried him in a beautiful spot off a beautiful field, under the trees, by an old stone wall near our house. He looked so peaceful and perfect."

We miss him very, very much, every day.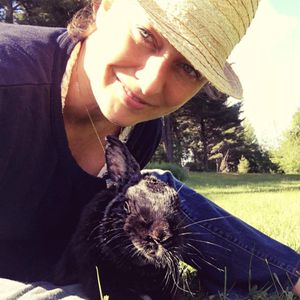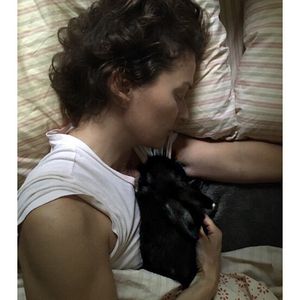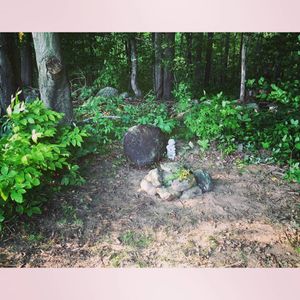 KickStarter Interview with Blue