VOCAL COACHING WITH AUDREY BERNSTEIN
Remote lessons are an fantastic way to learn! 
Ultra convenient, and... you can take them from ANYWHERE IN THE WORLD!!
If you want to sing better, or just feel better, now is the time to try singing.
8 & up- $50 for 40 Minutes.  Two students - $75 for 40 minutes.
Here are just a few examples of why singing makes you feel better-
"Singing can have some of the same effects as exercise, like the release of endorphins, which give the singer an overall "lifted" feeling and are associated with stress reduction. It's also an aerobic activity, meaning it gets more oxygen into the blood for better circulation, which tends to promote a good mood."
"Singing lowers stress levels. Making music in any form is relaxing. Singing releases stored muscle tension and decreases the levels of a stress hormone called cortisol in your blood stream."
"Singing actually changes the brain by moving musical vibrations through you thereby altering both your physical and emotional landscape. ... The endorphins which are released through singing will give you an immediate feeling of happiness."
If you've been dreaming about singing, let's work together to make your dreams come true...
From vocal warm ups to correct posture, breath support, ear training, vocal range, dynamics, diction, stamina, confidence, and performance. I can help you with all aspects of voice training, tailoring each lesson to help you achieve the results you want with the songs you want. My goal is to help you build a healthy vocal technique that will allow you to find YOUR voice! Singers young and old, beginner to advanced, are empowered by this coaching.
Coaching can be provided in an array of genres: Pop, Folk, Jazz, R&B, Choral, Rock, etc.
Stay safe, Do Fun Stuff, Safely! -Audrey
A wonderful Testimonial I want to share with you:
I have NEVER considered myself have anything close to a "good" or even "passable" voice. However, after recently joining a church with an exceptional choir director, I felt compelled to develop my singing enough so I could participate with joy and abandon during our services. Audrey's website stood out to me because she articulated that she welcomed absolute beginners, which made me feel comfortable starting at Ground Zero with her.
I was amazed by how much opened up in me after only one session with her. While I wasn't going to be performing any solos, no one had ever explained to me the basic science behind singing. Her instructions shined a light inside me to reveal a perfectly fine instrument there ready and wanting to be played. But what I didn't expect was how learning about singing is more than just about my voice. It's about how I carry the tension and free the energy inside me. Her instruction had a liberating effect beyond how I could engage in a Sunday service, but also to how I relax my body as I train for a marathon, to how I stand and deliver at work.
Obviously, we're not all meant to belt it out center stage like a Whitney Houston. I do believe though, like the birds, we are all meant to let our voices fly freely and happily. I'm so glad I met Audrey to help make this a reality for me!  -  Kenzo An, Global Account Director at Research and Consulting firm, Burlington VT, January 2020
"I wish I could sing..."

I've heard this sentence many times from people all over; friends, family, fans, acquaintances, and people inquiring about voice lessons-

Guess what? I think you most likely CAN sing, & I can help you!

So if you've been dreaming about singing, let's work together to make your dreams come true...
For more information on Vocal Coaching contact Audrey Bernstein
______________________________________
Your Voice is a truly amazing instrument!!
 
Learning any instrument is a process.

We start each lesson with exercises to warm up the body, relax the face, neck, shoulders, and voice.
Just as dance class, learning the guitar, practicing yoga, horseback riding, tennis, skiing, painting, and most things we do; we learn and practice the correct body positions and techniques, and grow from there. 

I am accepting students in my Underhill, Burlington, and Waterbury Studios.
 
From vocal warm ups to correct posture, breath support, ear training, vocal range, dynamics, diction, stamina, confidence, and performance.  I can help you with all aspects of voice training, tailoring each lesson to help you achieve the results you want with the songs you want. My goal is to help you build a healthy vocal technique that will allow you to find YOUR voice!

Singers young and old, beginner to advanced, are empowered by this coaching.
Coaching can be provided in an array of genres: Jazz, Pop, Folk, Choral, Rock, etc.
 

Private Voice Coaching Rates and information:
Voice Lesson rates are $50 for 40 minutes


All lessons are taught remotely*
*During good weather, you may have lessons outside at my home in Underhill
"Working with Audrey has been really wonderful. My voice has noticeably improved each week and my confidence has increased as well. Audrey is kind and honest and is always able to tell where we should be focusing our efforts. We sing while walking around her studio's AMAZING property in Underhill, through beautiful woods and on a path around a pond, stretching our voices to the mountains. Audrey is a fabulous singer and teacher and I am so grateful for the opportunity to learn from her and even sometimes glean some wisdom from her music career!" With love and gratitude, Hannah Hausman- Warm Waters
"In the short time that I've been working with Audrey she has helped me develop techniques that I had previously been lacking. My range has expanded, my breathing has improved, and I know how to prepare for a singing event - warm-ups are KEY! She helped me develop warm-up exercises to improve my skills. One of the best things I've learned from Audrey (besides the actual singing part) is how this music world works. She has shared many tips of the trade with me. I recently had a show and I woke up the day before with a cold. I didn't know what to do so I texted Audrey to ask her some questions. She responded promptly with many great ideas and she was on vacation! She is very devoted to her students and very fun to work with. I feel lucky to work with such a talented, amazing singer. Thanks Audrey!" Sara Whitehair, Singer and Vermont Food Bank Program, Duxbury Vermont 9/2017

"Working with Audrey has been just as fun as it has been educational. My first lesson was a gift from a friend, but I had to go back for more because I loved it so much! Audrey made me feel welcome in her studio as soon as I walked in and has never made me doubt myself. After only a few lessons, I feel much more confident in myself and more aware of how my voice works and how to apply what I've learned to my singing. Audrey is kind, funny, and a great teacher.  I would recommend Audrey to anyone who dreams of singing!" Sara Cutler, Cupcake/Cookie Decorator, Burlington VT
"As a parent, investing your energy and resources into something new for your child is a big decision, and our decision to work with Audrey has been an amazing experience.  Abbie's lesson time quickly became the most cherished part of her week.  Audrey has a way of balancing out the practice part of the learning process with fun exercises that keep Abbie's attention and commitment, which the parent of any "tween-ager" appreciates!  Now that Abbie has a better understanding of how to use her voice, we've watched her confidence grow. 
We were recently at Spruce Mountain Performing Arts, and Abbie spotted Audrey's poster among the various artists.  Abbie couldn't help but brag to all of her peers about having THE Audrey Bernstein as her singing teacher.  Abbie told her peers how "cool" Audrey is, and how much she enjoys learning from a professional artist.  We've also enjoyed listening to the "Audrey Bernstein" station we created on Pandora.  This has opened Abbie up to a new genre of music and we see her exploring new choices around the type of music she wants to try with Audrey. Thank you, Audrey, for helping Abbie develop her singing abilities, and grow her interest in music!"  M.C. Essex VT 
 
"Ever since I can remember music and singing has been a part of my soul.  I grew up singing in the church, was privileged to sing in a choir of many for Spoleto and have continued to sing as part of a church choir.   I have not really had formal training only what was offered by choir directors or special conductors. I always envied those singers that were gifted with naturally beautiful voices.  Audrey is one of those very gifted people that has that same passion of singing and one who so willingly shares her gifts with others that unfolds the love and passion of singing that we have inside.  Since starting lessons with Audrey, I have been able to learn techniques that stretch my skills and has allowed me to gain the confidence I needed. It's showing, many have commented how beautiful my voice is and how they enjoy listening to me sing. Singing with Audrey has brought me joy, happiness, as well as turning a stressful day into a brighter one." Kim S., Director Allscripts, Richmond VT 
 
"As a former shower-singer with no vocal training, I'm glad I took lessons with Audrey. Audrey is a great singer, of course, but she's also a great teacher and just a fun person to be around. Based on my personal goals and my (lack of) singing experience, she knew what skills needed to be developed and how to develop them. Her friendliness and humor made lessons fun and relaxed so that it was easy to gain comfort in my singing and put newly developed skills in action. I feel like I've been able to learn better technique as well as make my shy voice more confident. In a short amount of time, Audrey has improved my singing and has made me love singing even more!" Teddy N. - Harvard Freshman
 
"I am an unconventional vocal student, being 34 and a complete beginner. Audrey has helped me strengthen my voice while also helping me break out from old patterns that have been limiting me. Starting singing at 34 also means I am not used to singing in front of other people.  Audrey provides a completely safe space where I feel encouraged and accepted, mistakes and all. I would highly recommend her to anyone wanting to improve on or begin singing!" -Anne Marie J. - Montpelier VT

"What a treat to develop singing skills with Audrey! She has a beautiful voice and great strategies for helping learn how to awaken the throat and sing with more clarity and emotion." J. M. - Yoga Instructor, Stowe VT

"Our daughter has been asking for voice lessons for a long time; when we finally decided the time was right, we settled on Audrey as her teacher.  In the short time since she's been taking lessons, we've noticed a significant improvement in her singing and confidence.  Audrey has taken the time to consider how to teach to a middle school aged child, and incorporates ways to make the learning fun for them.  We very much recommend Audrey!" - J.& M. Bean, Underhill VT
 
"My whole life people told me that I could not sing. I was ashamed to try, but then I had a reason to really want to do it. I got a God wink and found that Audrey Bernstein was giving voice lessons (near my home!). Audrey encouraged me and helped me relax. It didn't take long for her to help me find my voice and increase my range. I now find that I have the confidence to sing in front of others and I am not being told that I cannot sing any more.  I am sorry that I didn't find Audrey earlier, but now, at 69 years of age, I have the joy of singing.  Thank you Audrey," - Susan C. Underhill VT



"Audrey is a multi-talented dynamo, driven and focused in several disciplines and able to train and mentor a wide array of individuals. Excellent ability to adapt to changing situations and convey complicated concepts in a friendly manner. Everyone could benefit from having an Audrey on their team, highly recommended!" -

S. Robbins, COO at Equine Adventures, Burlington VT
Shining Star Students
Please click on photos to learn more about ABVC Shining Star Students
November 2019 Ruby Kontos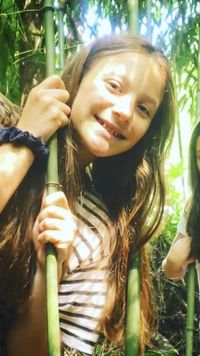 June 2019 Ian Steinberg
May 2019 Maya Phelan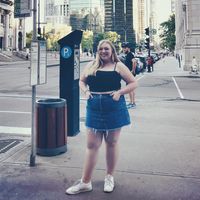 April 2019 Chandlee Crawford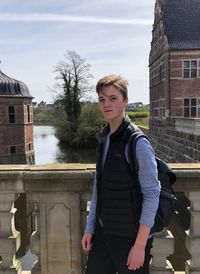 March 2019 Austin Powers!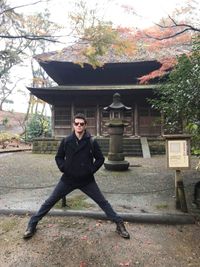 December 2018 Ella Byers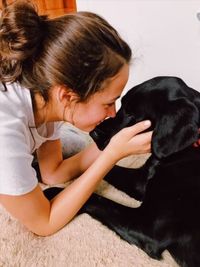 February 2018 Emma Racine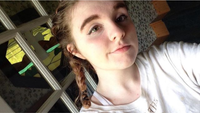 October 2017 Hannah Hausman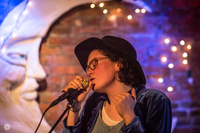 September 2017 Sara Whitehair

March 2017 Carlo Rovetto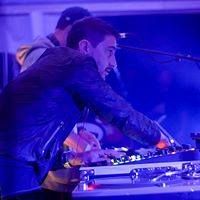 January 2017 Clara I.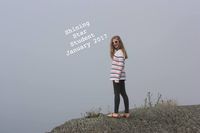 November 2016 Susan Chinnock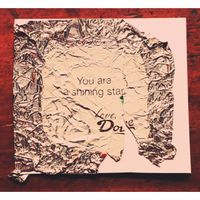 September 2016 Hailey Moll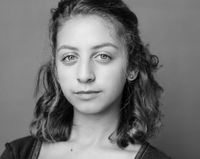 August 2016 - Owen Cayton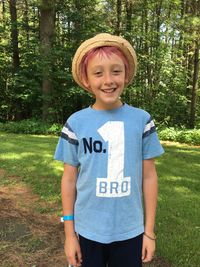 April 2016 - Sarah Cutler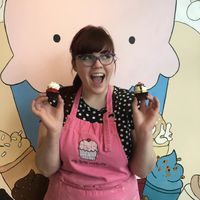 March 2016 - Jada B.